Camping in the family meadow
A peaceful setting, like-minded folk and crackling campfires for perfect evenings under the stars!
This is how it all started - a nice level sheltered field and a handful of tents. Our lovely family camping meadow has a total of just seven spacious pitches dotted around the tree and hedge-lined perimeter. Each camping pitch has a campfire place, campfire grill and picnic bench. The showers, facilities, recycling and firewood are all close by.


Lots of space for even the largest tents
The meadow is great for sociable camping, with no shortage of space for even the largest tents. If you have a gazebo, pup tent or any other camping or tent accessory, don't worry because there is plenty of room and we don't charge extra! It's also ideal for families with young children, who quickly find new friends.
Forget the 'six metres between tents' rule - you're more likely to have 20 to 30 metres between you and your nearest neighbour, often much more! That said, small gatherings of two or three families and/or friends can choose to cluster their tents together around a campfire. How cool is that? Speaking of which...


Cool Camping in Pembrokeshire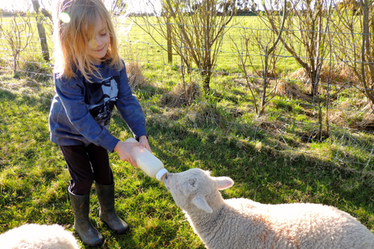 Discover why we are featured in Cool Camping, Rough Guides and the Guardian Camping Guide. Cool Camping describes us as one of their favourite campsites and go on to say 'Ty Parke is camping as it used to be, with the wilds pushing in around the edges, but without the hardships'.
Peaceful because the meadow is car-free and sheltered
Apart from arrival and departure days, the camping meadow is a 'car free zone'. This makes it even more peaceful and completely safe for young children who like to charge around. Cars are parked close by in the large stable yard. This means there are no 'comings and goings' and children can play safely and explore, without parents worrying.

Because of the young trees and banks all round, the meadow has a good degree of shelter compared to campsites that are right out on the coast. Plus, many of the pitches enjoy the sun right through until the end of the day.
If you prefer, give us a call on 01348 837384 or 07815 737748.